08 December 2014
Motionlab releases Christmas follow-up to 500,000-selling app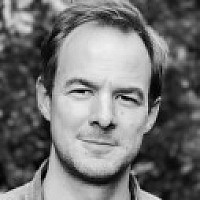 Motionlab has released a new mobile game called Chuck Saves Christmas, the follow-up to its 500,000-selling Darts Match.
Launched on the Android, Amazon and Windows platforms, it features the central character of 'Chuck', the elf, whose job it is to reclaim Santa's stolen presents on Christmas Eve.
The Preston-based agency's specialist app and game development division, Motionlab Interactive, again used the Unity 3D engine to build the application.
The game was built with the Unity 3D engine
An ad-free version is available to buy.
Motionlab's head of apps, Alan I'Anson, said: "Following the phenomenal success of our debut launch 'Darts Match' we were eager to show that is was no fluke and fully expect that this second effort will further enhance Motionlab Interactive's reputation as a major new player within the highly competitive mobile gaming field.
"Whilst 'Chuck Saves Christmas' is an entirely different proposition to our last release it should equally appeal to gamers and become a real festive favourite with family members young and old over the Christmas period and beyond."
The game can be downloaded from Motionlab's site.