19 December 2014
ITS acquires assets of internet service provider Xwavia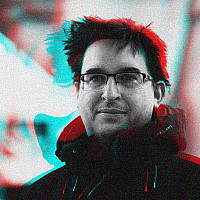 ITS Technology Group in Runcorn has bought the assets of Welsh wireless broadband provider, Xwavia for an undisclosed sum.
It's the third acquisition ITS has made this year, following CityServe in East Manchester and Networks by Wireless in Yorkshire.
Roy Shelton, the CEO and founder of ITS explained that this latest move would enable it to connect residential areas and businesses in North Wales.
"We have made three strategic acquisitions this year in order to strengthen our proposition as a leading broadband provider to those areas that are overlooked by the big players.
"Xwavia has successfully delivered broadband to areas of Wales that aren't even served by mains gas, electricity or water. Its methods of providing broadband will benefit and play a much wider role across ITS' customer base and projects. The acquisition will protect the assets already built, as well as the commitment to fulfil all Xwavia's contracts, means that the future of superfast broadband in Wales is in safe hands."
The acquisition was completed by administrators, Baker Tilly in Manchester and secured 15 jobs at the company.
"Following a lengthy period of marketing and with support from Finance Wales I am pleased that a sale to ITS has been completed.  This has preserved the network infrastructure and has ensured that businesses with no alternative service provider retain access to the internet," said Lindsey Cooper, restructuring and recovery partner at Baker Tilly.