10 December 2014
Everton FC launches US website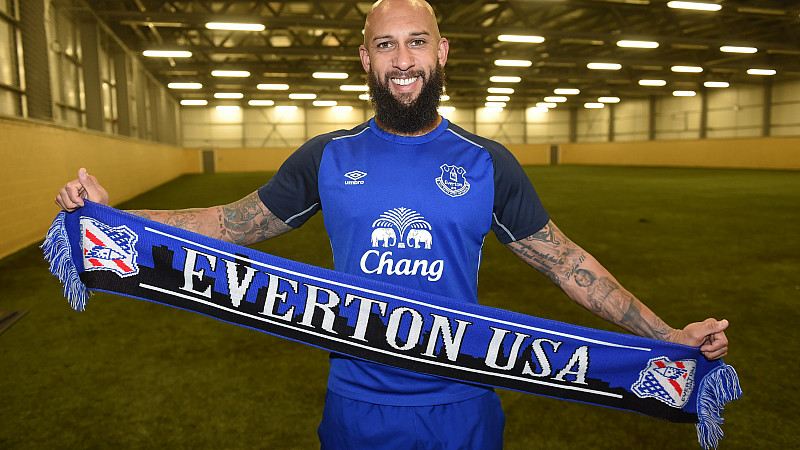 Everton Football Club is partnering with the Global Football America to become the first European club to offer exclusive deals to fans in North America.
The dedicated US website at evertonusa.net launched this week and includes a recorded message from Everton goalkeeper Tim Howard as well as exclusive access to matchday tickets, travel packages and US-specific merchandise
In his video message, Tim said: "I am delighted that Everton has officially partnered with EvertonUSA.
"Everton has always enjoyed the best fans in the Premier League and Evertonians in the States have lived up to that standard. So join the US Toffees at EvertonUSA.net and help us make Everton America's Team."
Global Football America runs the official US Everton Supporters' Club network, EvertonUSA which has over 60 affiliated groups and 35,000 members that gather in pubs and homes throughout the States to support Roberto Martinez' men every week.
The creators of Tim Howard Appreciation Day, which debuted earlier this season, EvertonUSA are delighted to bring US-based fans closer to the Club.
Global Football America owner David Kurtz, said: "Everton has always been a US-friendly Club and has enjoyed voracious support from within the United States.
"With this initiative, Everton will be the first European club to finally address the American market with the products and services that they have been desperate to access. The popularity of European soccer in the US is growing exponentially and Everton truly understands this growth."
EvertonUSA organises an annual travel package to Goodison Park for Blues' fans and this year's trip will see a contingency of Americans watch Everton live in action at the Merseyside derby in February. The group has also arranged a trip to London later this year to take in Everton's away fixture against Chelsea.