11 November 2014
Thompson Brand Partners snaps up Leeds digital agency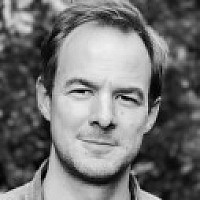 Leeds digital agency What Creative has been acquired by brand agency Thompson Brand Partners.
What Creative was founded by digital designers Chris Kemm and Chris Skelton five years ago and its clients include ERS Medical, OTE Sports and agencies such as Mediacom and Beattie Communications.
The new outfit will trade as Thompson Brand Partners and be based in the existing Thompson studios in North Leeds. Thompson Brand Partners has been in business for 30 years and works with the likes of Thomas Cook, Confused and Harvey Nichols.
Ian Thompson
Ian Thompson, founder and creative director of Thompson Brand Partners, said: "We knew the moment we met the guys that we could work well together. They all have a design sensitivity that is essential, in our opinion, and which we find very unusual in digital agencies. We could also tell they wanted to have influence beyond the digital communications of a brand and a desire to grow both as individuals and a team."
The acquisition boosts numbers at the combined agency by 25% and will also allow for an enhanced service offering, including responsive web design, content creation and mobile app development.
The two agencies had already worked on projects together for clients including Leeds Building Society.
What Creative co-founder Chris Kemm added: "Our existing clients will get the continuity of working with the same team, but with access to the full brand design service we now offer."