14 November 2014
Points North: Howard Simms, co-founder and director of Apadmi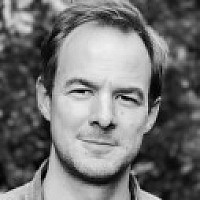 Each Friday, Points North gives a senior media figure a platform to air their views on a topical or relevant issue.
This week it's Howard Simms, co-founder and director of mobile app developer Apadmi. With 90 per cent of apps abandoned within the first year, he argues that too many companies are building apps simply for the sake of it - and without thinking about who it's actually for.
In my line of work, I regularly meet people behind rapidly growing companies and big businesses that are just about to launch their first apps.
Typically they tell me what their app does, how much time they've spent developing it and how proud they are of the end result. But what they don't talk about is often more revealing than what they do.
They don't tell me about the in-app analytics they've introduced to learn how users interact with their creations. They don't tell me what processes they've put in place to reduce the number of uninstalls.
They don't tell me about the amount of time that their customer service teams have blocked out to respond to feedback on app store comments or social media. And they don't tell me how their design and development teams are working to ensure the app is compatible with future operating system and handset releases.
And they certainly don't tell me about the resources they're pumping into marketing.
Generally, the reason for this is that these businesses have been so focused on how they're building the app that they've lost sight of why.
An app is there to be used by people. If it's a consumer app, it's there to be used by members of the public. If it's an enterprise app, it's there to be used by employees. But ultimately the same message applies – remember the end user.
Anyone who believes that they can create a successful app without putting their target audience front and centre isn't likely to have much success. That's because what they're actually doing is creating an app for the sake of having an app that will never reach out beyond their immediate friends and colleagues.
Now when people come up to me to talk about their apps, I have a ready-made answer for them. I tell them that to be successful, you need a quality app but depending on the target audience you also need a user-focused development, PR and marketing strategy to accompany it. One without the other just won't work.
Nine out of 10 mobile phone apps are abandoned within 12 months because they forget one simple truth – the customer is always right.
Howard Simms is co-founder and director of Apadmi.