27 November 2014
North West games developers apply for tax relief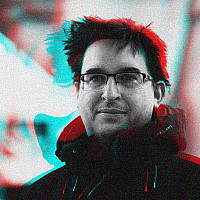 Two North West studios are among the first in the country to apply for the Government's new tax relief for games developers.
In order to get the benefits, they have to apply to the BFI Certification Unit, which awards points according to the "cultural content, cultural contribution" and the location of the game development and nationalities of those working on the project.
Pixelbomb Games in Manchester and Soccer Manager in Preston have received interim certification for Beyond Flesh and Blood and SoccerManager.com respectively.
"The video games sector is one of our youngest and most dynamic creative industries and its contribution to the UK economy becomes more significant every year. We're delighted that 14 UK companies are already poised to benefit from the new tax reliefs to support their projects and help them grow their businesses in a competitive international marketplace," said BFI CEO, Amanda Nevill.
"We are proud to be working with Government and in partnership with UKIE, TIGA and others to support our games industry to capitalise on its success and take the UK to a new level as a global centre for video games."
According to Creative Skillset the UK games sector generates £2bn in global sales and employs more than 9,200 staff nationwide, while further supporting over 16,800 jobs indirectly.