18 November 2014
Leeds agency boss receives £50,000 Stelios Award for Disabled Entrepreneurs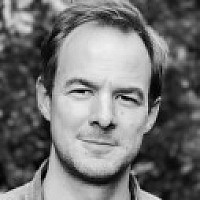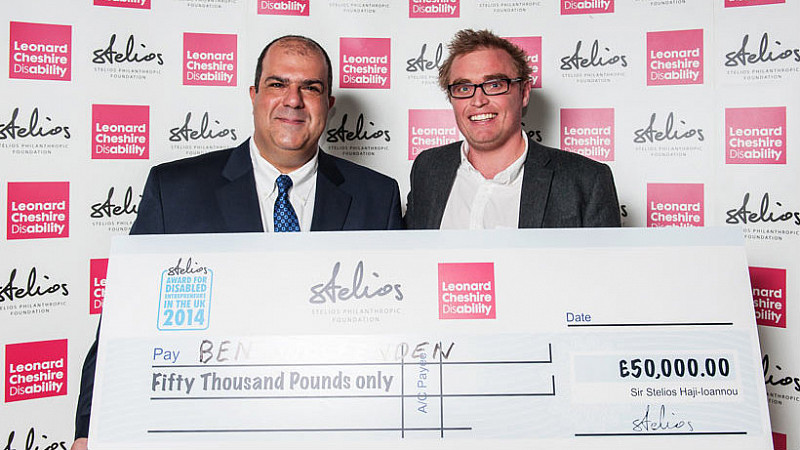 A Leeds entrepreneur who was told he would not live past the age of 30 has won the Stelios Award for Disabled Entrepreneurs 2014.
Ben Wolfenden, 31, received a £50,000 cash prize to help grow his digital marketing agency, Visibilis.
Despite suffering from 50% lung function, cystic fibrosis and diabetes, and having to undergo five hours of physiotheraphy and medication every day, Wolfenden grew Visibilis by 1000% between 2012 and 2013, with 2014 said to be "exceeding expectations".
Ben Wolfenden receives his award from Stelios
He said: "My disability has meant I've never been able to have a 'conventional' job. I'm unable to work in a carpeted, air-conditioned or dusty environment. So instead of feeling sorry for myself I became determined to create a successful business that worked for me.
"Winning the Stelios Award is great recognition of what Visibilis has achieved over the last few years. I look forward to investing the money in developing the business, employing some key staff and purchasing an air filtration system for the office to ensure the environment is optimal for my deteriorating lungs. This will allow me to continue to do what I love and grow a thriving business."
The awards are run by EasyJet founder Sir Stelios Haji-Ioannou and the charity Leonard Cheshire Disability.
Stelios said: "I have been really impressed by the growth of Ben's business and the way he is meeting a genuine need in the market.
"I am passionate about encouraging entrepreneurship, and the previous winners of this award offer proof that there are many highly talented disabled entrepreneurs out there."