24 November 2014
Extreme Creations works with Nisa on new consumer website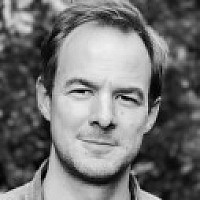 Extreme Creations has completed a new consumer website for retailer Nisa.
The fully responsive site, which the Harrogate agency worked on with Nisa's in-house team, gives members the ability to develop their own store page.
Nisa said the new site meant it could now conduct "more targeted consumer marketing through better understanding of what its customers like/share, the competitions they enter and products they add to their shopping list".
The new website
Etienne Botha, head of digital at Scunthorpe-based Nisa, said: "The website allows Nisa to lead the way in online and convenience, stand out from its competitors online, and is the first step in Nisa's online strategy to further improve the platforms through which it communicates.
"This paves the way for many exciting new initiatives already in the planning stages."
Antony Prince, managing director of Extreme, added: "The new Nisa Locally site heralds the start of an exciting, more consumer focused approach for convenience stores and Nisa is at the forefront of this evolution.
"We are already working on the next steps to further enhance the digital presence of Nisa and its own brand, Heritage, as it refreshes its entire consumer-facing offering; all of which will boost engagement for members, suppliers and consumers."