06 November 2014
Digital business accelerator sets up at The Greenhouse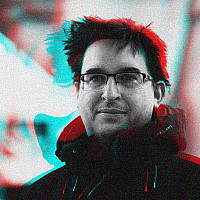 Up, a new business accelerator, specialising in digital and tech, has opened its doors at MediaCityUK.
Founded by Danny Meaney, its aim is to help start-up entrepreneurs make contact with investors, along with providing a programme to develop their business skills.
Danny Meaney
"We've taken the very best bits of the very best accelerators around the world, and then we've added a completely new set of features that the start-ups will benefit from," he explained.
"These include partners hungry for product and ready to invest significant funding in the right businesses, a unique and radical business knowledge development programme, and a relational investment process that means the start-up entrepreneurs are going to be developing genuine, face-to-face relationships with their likely investors from day one."
The organisation has spent 18 months in development, with offices at The Greenhouse and also in Edinburgh.
Meaney and his team are looking for businesses with a prototype, early stage product, service or platform, with a potential to grow and disrupt the market.
"It's about not only developing the businesses as effectively and as fast as we can – it's about developing the people too. Other accelerators tend to look to the first but not the second, with what can sometimes be unfortunate outcomes," continued Meaney.
"We're not going to make that mistake, and we've spent a lot of time and effort, starting with a blank page, asking ourselves what a truly great accelerator scheme would look like. That's what we think we've built, and now we're going to deliver it. For the businesses that get onto the programme, it'll be an unprecedented chance to grow quickly, effectively and profitably."
Up has partnered with the Peel Group, the University of Salford, BT, Rackspace, Microsoft, MTGx, Mediacom, Channel 4, Silicon Valley Bank, Panmure Gordon and investment group Par Equity.