24 October 2014
Warrington's Ixis wins £400,000 British Council contract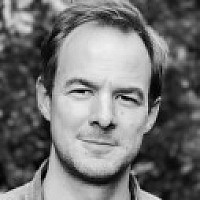 Warrington-based Ixis has secured a two-year contract with the British Council worth £400,000.
The Drupal specialist, which has worked with the cultural relations and educational opportunities organisation for over six years, will work to create four individual platforms for hosting key websites on, moving away from just one main infrastructure.
The sites include Learn English, Teaching English and Premier Skills English.
Ixis co-founder Chris Haslam
The company will also provide continued 24/7 Drupal website support to the government body, which has around eight teaching and learning websites generating more than 35 million page impressions per month.
Martin Heineberg, websites and media coordinator for the British Council, said: "Having worked with Ixis for more than six years, we knew we could rely on them to provide the right solution for hosting the websites. As Drupal hosting and support experts, they are always quick to respond and resolve any rare instances involving technical issues."
Chris Haslam, co-founder of Ixis, added: "Having developed an excellent working relationship with the team on previous projects to redevelop the entire web infrastructure, we're pleased to be able to offer consistent 'added value' to them. This is one of the largest Drupal projects in the UK and we are proud to be part of it."
Ixis works with a number of leading local authorities including Bristol City Council and Westminster City Council as well as other government bodies such as Healthwatch England and the Care Quality Commission.