28 October 2014
R.O.EYE extends eBay affiliate partnership to Germany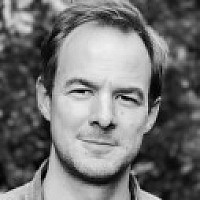 eBay has appointed Manchester agency R.O.EYE to run its affiliate campaign activity in Germany.
R.O.EYE's existing partnership with eBay has seen it manage the e-commerce site's affiliate Partner Network in the UK, France, Spain and Italy for the past six years.
Management of the eBay Partner Network affiliate marketing programme in Germany will begin this month, meaning R.O.EYE now runs all of its major European territories.
R.O.Eye's Mark Kuhillow
Gianfranco Ludovici, senior manager of online partnerships EU at eBay, said: "eBay's focus on international expansion allows us to enhance our affiliate partners and increase their business on a global scale. The alignment between programmes across all countries will bring consistency, help our partners grow and give customers a better retail experience."
A dedicated account management team will be based in two R.O.EYE offices - London and Berlin. Led by director of key accounts Hayley Nolan, a team of four will be recruited to manage the account in Germany.
"The partnership with eBay in Germany means we are now running the largest element of the Partner Network in Europe," said Mark Kuhillow, Founder of R.O.EYE.
"We'll take relevant knowledge and successes we've had in the UK and other European territories and roll them out in the German market, enabling eBay to increase its global reach."
Last month we reported that R.O.EYE was looking to expand into Europe and New Zealand.