30 October 2014
RealtimeUK produces Total War: Attila trailer for Sega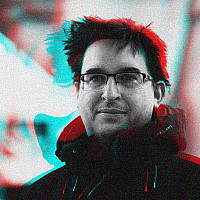 RealtimeUK has produced a trailer for the latest outing of Sega's blockbuster video franchise, Total War.
Total War: Attila is the third trailer that the Manchester-based firm has produced for Sega, following on from Napoleon and Shogun 2.
It was created using the firm's new "lifelike character pipeline" which has been in development for almost 2 years. It means that Realtime's artists and animators can recreate an actor's features and performance quickly and for a "relatively low cost."
"This new pipeline is yet another weapon in our arsenal of creativity that will allow us to create the breath taking and emotive animations that everyone at our studio strives for," stated Realtime's account director Dave Cullinane.
The game has been produced in the UK by Creative Assembly.
"We've worked before on cinematic trailers with Realtime, and their high production values helped us convey everything we wanted to say about the game and Attila's formidable and vengeful character!" explained Rob Bartholomew, Creative Assembly's brand director.