14 October 2014
Ignite puts Manchester move plans "on indefinite hold"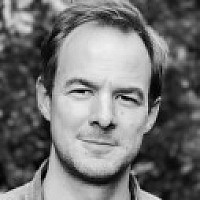 Ignite, the North East based digital accelerator programme, has put plans to set up in Manchester "on indefinite hold".
Europe's first £1m programme has supported and mentored businesses via its Newcastle home since 2011, and in June announced it would be setting up a base in the Northern Quarter in the autumn, in partnership with UK Trade & Investment.
The partnership was to involve teams of foreign graduates relocating to Manchester for the SIRIUS programme to develop their early-stage startups.
However, director and co-founder Paul Smith says a delay in processing the graduates has left him with no option but to push all plans back to 2015.
Writing on Facebook, he said: "When you make big bold statements and can't back them up, it's not a great feeling to have to admit it. That said I want this to come from the horse's mouth, rather than gossip.
"As of last week, we've had to put Ignite plans for Manchester on indefinite hold.
"The proposed programme was for foreign graduates and in partnership with UKTI; we were told all teams would have the relevant visas and paperwork processed before the end of October when we were due to launch, so we announced Ignite Manchester when we were told this - several months ago.
"Unfortunately we've now learnt that only half the teams will be processed in time. We can't start a programme without all the teams, so we've had no choice but to push the programme back to 2015 - but because of other activity, we're not going to be able to physically staff a Manchester-based programme (not without killing ourselves or screwing up, at least - we're a team of just 4 with Campus North to operate and several other programmes).
"I'm gutted and a little heartbroken that we can't proceed, but we're at the mercy of others. I appreciate there's plenty of talk of activity in Manchester, but we've been part of the scene there for two years and that isn't going to change. I'm going to see what we can do to support NW startups in a more meaningful way - I'll feedback as and when we figure it out."
Earlier this year Ignite opened Newcastle-based Campus North, a 10,000 sq ft hot-desking, co-working, offices and venue space for over 150 founders, developers and designers.