30 October 2014
Engage creates Mr Men image generator for Beefeater Restaurants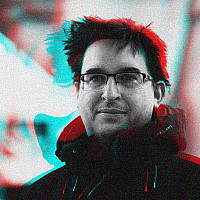 Engage has produced a Mr Men Facebook app for Beefeater Restaurants to enable users to create a custom family portrait.
Since its launch earlier this month, more than 50k images have been created through the app.
"We wanted to create an experience for Beefeater customers which would generate unique and shareable content," explained Dom Mernock, head of digital marketing.
"The Family Portraits app gives us just that, the reaction to it has been incredible. Users are generating thousands of unique portraits each day. We can't wait to see the winning portraits brought to life"
Users can choose Mr Men and Little Miss characters to represent their own relatives. The final image is then available as a download to display on their Facebook profile.
The most popular characters so far are Little Miss Chatterbox and Mr Grumpy.
Those who opt-in to the app are given the chance to win a framed copy of their portrait signed by the character's creator, Adam Hargreaves.
Leeds-based Engage won the Beefeater account earlier this year.