09 October 2014
The Digital Transformation Diaries: Are you a digital change agent?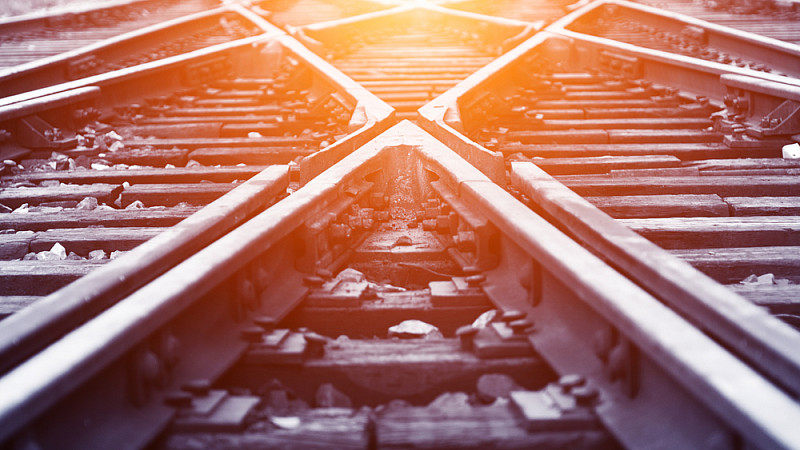 For the next few weeks, Ian Patterson, who leads the UK Digital Transformation offering at The Digital Consultancy is writing a weekly Digital Transformation Diary exclusively for Prolific North.
Ian Patterson
Patterson worked for more than a decade in the North West, leading teams and projects at the likes of BJL, Guardian Media, MoneySuperMarket and Studio North.
Are you a digital change agent?
Last week we looked at the astonishing speed technology is improving and infiltrating our daily lives with three key attitudes toward digital disruption. This week I'm going to share some practical pointers I've found useful when a business or organisation is looking to exploit digital advancements. If you've been tasked with transforming your department, products, services, or even your entire business, then you may want to read on and discover what is takes to be a true change agent…
As consumers, we love the Internet because it represents our freedom. We use the Internet to voice our free speech, to complain about the corporate machine, to express ourselves, and to invent solutions to big problems. We enjoy being part of a connected culture that is part of the fabric that defines us as people. A right to access information, to communicate with each other, a right to honesty, to share our emotions. These fundamental building blocks are big parts of our modern-day experiences; we push for more and more transparency, freedom and personal control. Because of who we are, and because of the Internet we created, we work differently now. We expect different things, we don't want the same things as everyone else – and that's OK.
And now businesses are waking up to this, adapting and changing their processes and cultures to reflect these aspirations. So much so, that the ways we deliver change in our businesses are effected by this core, connected code of conduct. These attitudes are very powerful, they underpin the start-up economy we've seen thrive in the States, and represent the building blocks for any change agent's attitude.
Let's look at what it takes to be a business change agent in the connected age.
Digital Change Agent DNA
Whilst working for Guardian Media Group to transform their radio division, I came across some themes that resonated through all of my subsequent transformation projects:
Don't lose sight of self – Your business should evolve in the digital age, by expressing the very best of your legacy, culture, vision and strategy. Take the best of what you have and create a new vision that is clear for people to understand.
Be transparent about change – Digital innovation has a habit of constantly evolving. People like routine, comfort and getting good at improving tasks through repetition. This causes unavoidable friction, when people are asked to use a new service, ditch their laptop for an iPad or learn new responsibilities. Meet this head-on, be open and up-front about change.
Activate your agility – You'll need a way to manage and deliver your project, communicate with stakeholders, keep them motivated and on side. Agile working is a key business enabler that can help. Continually collaborate, share frustrations and friction as much as you can.
Team up – You can't (and won't want to) do this on your own. Involve people you can trust, confide in and sense-check your ideas with. Unless you're hoping to deliver a two-week transformation, building a team or steering group is essential to seeing your long-term vision spring to life. Meet regularly and delegate as many responsibilities as you can with wider teams.
Learn from failures and false starts – What you learn from making mistakes in digital can form the fabric of your future strategic objectives. Flip your cultural model so your people are ready, willing and able to explore, test and learn.
Explore elsewhere – Don't just look to your own industry for ideas. Disruption comes in many forms and from the most unlikely of places, so should your inspiration.
Understand threats – Digital is rife with risk. Make a point of involving your legal, compliance and customer service teams to help protect your business interests, before making big online decisions.
Connected customer first – Disruption is here. Now. Your connected customer is your customer, focus on them, their needs and consistency across all digital touch-points.
Digital data - Understand the power of data to learn about your customers and make strategic decisions – What are your top-ten business KPI's, how can you make these relatable, relevant and accessible for everyone in your organisation?
Make mobile a top priority – Many businesses that have prioritised mobile as part of their strategy are seeing over half of their transactions over mobile.
Think big - Digital can improve your communications, relationships and productivity with all stakeholders (staff, shareholders and suppliers) so avoid the stereotype of thinking digital is a concern only for Marketing and IT.
Take away the tech - Avoid novelty-in-technology or technocratic rule. It's easy to bow to the voice of the IT professional, after all they understand digital better than anyone right? Wrong. Digital adoption is only in part a technology exercise, with communications and real people trying to achieve real tasks the main priority. Don't let technology get in the way, instead use it as a tool to achieve what you need.
Focus on the prize not the problem - It's easy to get bogged down in the day-to-day do. As a leader you need to keep everyone focussed on the bigger picture goals, especially when you see the fog of futility descend on your colleagues. This could be as simple as describing a core customer need, story or vision to highlight your objectives.
Most of all enjoy communicating with people. As a leader you probably deal with people all day everyday, and you're most likely very good at it. In digital terms, you can create a culture of acceptance, enjoyment and satisfaction around change if you approach things with the right attitude.
In next week's instalment of The Digital Transformation Diaries, we turn to the 'dark side' of digital to explore areas like digital risk and forced agency agendas.
Ian Patterson is the head of digital transformation at The Digital Consultancy. Over the last 16 years, he's led digital projects and teams at Cable & Wireless, Rapp Collins, Moneysupermarket.com and Guardian Media Group.