13 October 2014
Chester mobile firm TextLocal sold for £13.1m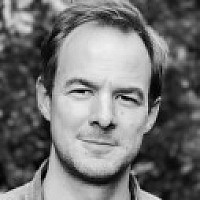 Chester-based mobile messaging company TextLocal has been sold in a deal worth £13.1m.
Set up by Darren Daws and Alistair Shortland in 2005, the firm provides cloud-based text messaging services for SMEs.
It is to become part of High Wycombe-based IMI Mobile for an initial consideration of £10m cash and £1m in IMI shares. The deferred consideration is up to £2.15m.
IMI said TextLocal was complementary to its existing services and would look to grow the company's offering internationally.
TextLocal, which employs 30 staff, reported turnover of £7m and a profit of £1m for the year to the end of November 2013.
Jay Patel, chief executive of IMI, said: "The acquisition of TextLocal helps us build out our set of smarter mobile engagement products and solutions.
"TextLocal has a best-in class product that addresses the small and medium-sized businesses segments that we do not currently serve and we see opportunities to cross-sell capabilities as well as an opportunity to leverage our global distribution and operator relationships.
"We expect to integrate the acquisition rapidly into the group over the next six months and we expect it to be earnings enhancing from the second half of the current financial year ending 31 March 2015."
IMI added that the TextLocal team had been a "key attraction" in the completion of the deal.