07 October 2014
Amaze and Branded3 owner targets more acquisitions after profit jump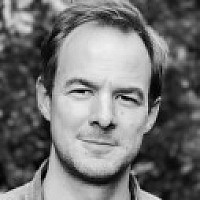 Amaze and Branded3 owner St Ives Group has reported a 17% rise in profits as it revealed it is targeting further acquisitions.
The group, which bought Manchester digital agency Amaze for £24.3m and Leeds-based Branded3 in a deal worth up to £25m last year, grew revenue 3% to £327.6m.
It said both acquisitions had "performed strongly" and said they had integrated well within the group.
Matt Armitage
Underlying pre-tax profit for the year to August 1 2014 jumped 17% to £29.4m, while underlying operating profit increased by 15% to £31m.
Marketing services now account for nearly half St Ives' underlying operating profit, and chief executive Matt Armitage confirmed it was on the lookout for further acquisitions in the sector.
He said: "Predominantly our future growth will come from marketing services and so that's where we want to build. Our current verticals in marketing services are data, digital, consultancy services and field marketing. So we are looking for additional businesses in these sectors, that don't compete.
"We are also looking at specialist media analytics businesses, and content management, as well as technology media planning businesses."
Armitage gave an indication of the size investment targets would need to be.
He added: "Our targeted businesses have delivered £3-4m in EBITDA – so we have tended to pay roughly six or seven-times multiples of EBITDA for those businesses. So in terms of scale it is businesses of about that quantum we are looking for and we have plenty of head room to be able to buy businesses of that size."