18 September 2014
Re:Systems incorporates iBeacon technology into Trinity Leeds App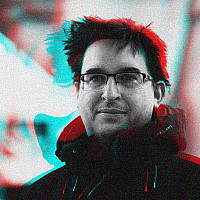 Following a 3 month trial at the Trinity Leeds shopping centre, Land Securities has announced plans to incorporate proximity-based mobile technology into its mobile app.
Created by Re:Systems, which is based in Manchester and Bakewell, the technology will enable stores to send location-specific offers and discounts directly to the phones of potential customers.
"Innovative technologies such as beacons open up excellent opportunities for retailers to encourage footfall, increase dwell time in-store and promote customer loyalty, as well as enhancing the whole shopping experience for consumers," explained Tim Hutchinson, director at Re:Systems.
"By adopting beacons, retailers at Trinity Leeds are able to pinpoint each user's exact position in the shopping centre and push exclusive content such as special offers, recommendations and even contactless payment, depending on their location."
Beacons have been placed at participating retailers in the centre as well as the public service lounge and Trinity Kitchen area. There are also plans to extend it to the car park.
"The roll out of iBeacons at Trinity Leeds is the next step in our digital strategy to provide consumers with an immersive omni-Channel experience and support our retailers with an additional, highly targeted and effective marketing opportunity," added Amy Richardson, digital and CRM director at Land Securities.
"We are excited about weaving this emergent channel into engaging marketing campaigns, and believe it will complement our business ambition to provide best in class retail and leisure destinations that are at the forefront of digital innovation."