04 September 2014
North West Magento specialists team up for Developer Conference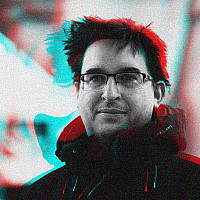 A new conference is taking place for North West Magento developers.
Mage Titans is aimed at those working within ecommerce and it's been organised by trade association, Manchester Digital.
"In the fast paced tech sector we face a constant race to acquire the necessary skills to keep up with the latest technologies and specialisms.  The North West has one of the largest open source communities in the UK and the popularity of platforms such as Magento is growing rapidly," explained Katie Gallagher, business development director at Manchester Digital.
Speakers at the event include Magento expert, developer and trainer, Vinai Kopp; Session Digital UK CTO and Magento certification board member, Alistair Stead; and developer, Ben Marks. Further names are expected to be added.
"Mage Titans is the first developer-only conference to come to the North and signifies just how strong the digital sector in the region has become. In order to maintain and progress the talent in the community, it is important that we keep investing into the talent pool and giving developers access to best practice and expert knowledge," said Jon Woodall from Space 48.
"Mage Titans brings together leading Magento experts under one roof and will be a unique opportunity to hear from industry thought leaders and talk to other like-minded peers to gain insight that will help to improve skills for personal and business benefit."
The headline sponsor is UK Fast and the conference will be held on November 1st at The Comedy Store in Manchester.