03 September 2014
La Redoute goes digital only for Language of Love campaign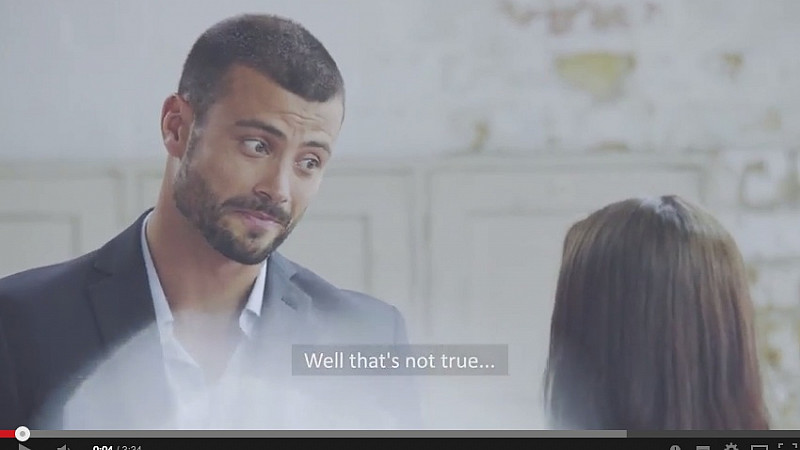 Yorkshire's love affair with all things French looks set to continue as Bradford-based online fashion retailer, La Redoute UK, launches a national digital marketing campaign that aims to connect people through The Language of Love.
Their first digital only marketing campaign that launches with with a six figure investment, sees its French Style Made Easy motto across multiple online media channels.
Centred on this video designed to trigger an emotional connection with viewers, La Redoute UK positions French Style as a way of life, not just a look, and encourages the people of Britain to break down sentimental barriers and speak from the heart.
The short film from creative agency Scorch London features unknowing women receiving tender messages from a mysterious Frenchman, before it's revealed that the true authors are the people closest to them. What follows are honest, genuine interactions between people who care for each other and have taken this opportunity to express how they feel. All the reactions are genuine, nothing has been rehearsed and the subjects are not actors. They are simply people who love each other.
CEO at La Redoute UK, Saida Gallouj said the company had scoured Britain looking for the female stars of its video campaign.
"Britain's reluctance to express emotions is a trait we do not share with our French neighbours, who are known to be hopeless romantics – Paris is the City of Love after all.
"This led us to search the nation for women to appear in our video, nominated by a family member or friend who wanted to tell them just how wonderful they are. We know that this can be uncomfortable for British people, so we offered them a French actor, Mr La Redoute, to articulate their feelings for them. We hope this empowers others to do the same and share their Language of Love across the country."
La Redoute has employed other communications agencies including Leeds' Home to manage PR and social media for the duration of the campaign.
Unruly is supporting the social marketing of the video via their programmatic video platform while Carat is responsible for the planning and buying of online media.