25 September 2014
Creative England and Microsoft offer games developers £250k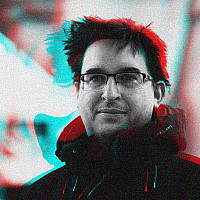 £250,000 is being made available for games developers in the English regions, through Creative England and Microsoft.
In total 10 indies will receive £25k each in funding to make their original game idea a reality.
"Round 1 of Greenshoots proved to be a phenomenal success, helping 9 new indie studios to launch some amazing titles," said Jaspal Sohal, head of games & digital at Creative England.
"This year the programme is an even better opportunity for burgeoning games studios; we have the likes of 505 Games and Greenmangaming involved from the very start and Microsoft have extended the programme to include PC and Xbox One titles. Greenshoots Round 2 is a fantastic opportunity for any indie studio looking to develop their first IP."
Eligible regions include North West, North East, Yorkshire & Humberside, West Midlands and East Midlands.
"At Microsoft we believe that a game developer's success is our success. With the brilliant results from last year's Greenshoots and the impact it has made on the participating studios, we are delighted to partner, once again, with Creative England. What's particularly exciting this year is that Greenshoots has evolved to put the participants in front of more investors and publishers than ever before from day one," added Andrew Webber, UK Microsoft marketing lead.
Winning developers will receive support, mentorship and expertise from Microsoft and industry partners.
Developers pay back the investment when they're making money from the game.