08 September 2014
CBBC launches app to accompany Wolfblood return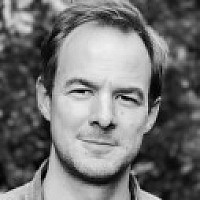 CBBC has launched a new app, Wolfblood: Shadow Runners, ahead of the third series of the fantasy drama.
The wolf-running app, which is available on iOS and Android devices and can also be played on the CBBC website, was developed by London-based Playerthree in collaboration with CBBC.
Written by show writer Sophie Petzal, the app allows sees each player take the part of a a wild Wolfblood separated from their pack.
CBBC's Cheryl Taylor
CBBC controller Cheryl Taylor said: "We wanted to give the CBBC audience a chance to truly be a part of the immersive Wolfblood world and take charge of the action. With the return of series three, they can experience what it would be like to be a Wolfblood teenager – make their own choices, follow their own path and run with the pack!"
Patrick Healy, head of products for BBC Children's, added: "Unlocking new levels and content in an app alongside a series is a new approach for us, and Wolfblood: Shadow Runners is a great example of how an app can complement a TV show by providing a rich online experience across multiple platforms."
The new series of Wolfblood, which is filmed in Northumberland, returns to CBBC tomorrow.