30 September 2014
APS Group delivers in-store display and 'selfie area' for Superdrug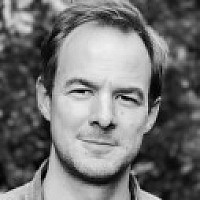 APS Group has delivered in-store digital display and content for Superdrug's latest concept store, in Cardiff.
Digital screens will be used throughout the store - Beauty Studio by Superdrug - to provide customers with information about new products and in-store beauty treatments across skincare, hair care, cosmetics and perfume as well as providing an interactive area where customers can take 'selfies' of their latest beauty treatments.
Some of APS's work at the new Superdrug store
It's the second Superdrug concept store where APS has implemented digital solutions, following the launch of the Superdrug Wellbeing store in Banbury earlier this year.
APS has been responsible for content creation, design, scheduling and deployment, as well as the implementation of the digital hardware and software.
Darren Jackson, director of retail solutions at APS Group, said: "APS has worked with Superdrug for over six years and we relished the opportunity to deliver the digital proposition as part of the new Superdrug Beauty brand.
"Digital is an increasingly important tool that can be used to improve in-store experience, enhance multi-channel interactions and drive customer engagement."
Grant Spicer, Superdrug's head of customer communications, added: "The customer experience is at the heart of the Superdrug concept store and APS has enabled us to create a stimulating and interactive environment that promotes our increased offering."
Cheshire-headquartered APS also works with Ford and Midland Co-operative.