22 August 2014
Torque wins BAFTA nomination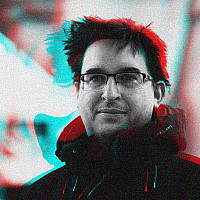 A Manchester games developer has been nominated for a BAFTA for its work on new game, Don't Walk:Run.
Torque, a team of 4 games design graduates from Futureworks received the nomination after winning a national gaming competition, Dare To be Digital.
They've also been given a £25k cheque from Channel 4 to turn Torque into a "legitimate indie company" and also finish off the game. The channel will also help them with publishing, marketing and distribution.
Don't Walk:Run is a multiplayer game, inspired by "some of the best worst films of all time." Gamers play through their own B-Movie, but one player gets to become the director, to control the sets and cause "as much havoc as possible."
By winning the Dare To Be Digital competition, they are automatically nominated for a BAFTA in the One's To Watch category.