05 August 2014
Mi wins competitive pitch for Sony's Vita Pets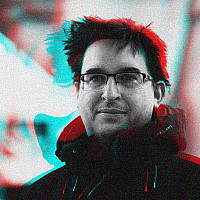 Mi has completed a 3 minute in-game movie for the Sony Vita console.
Vita Pets - The Legend of Castlewood has been created by SCEE and developer, Spiral House, to take on the might of Nintendo's pet games.
"Competition for the project was intense," said Adam Dickinson, production director at Mi
"We secured this project against some pretty heavy weight competition after a 3 way pitch. Spiral House liked our handcrafted approach to bringing The Legend of Castlewood to life and also the fact that we would be handling the entire project in-house. Something which many of our peers can't lay claim to."
The game enables players to personalise their pet while searching for buried treasure.
All stages of production, from the initial concept to the final edit were handled by Mi in Salford.
"We've been working with Sony and Spiral house now for 6 years now and have established a great working relationship," continued Dickinson.
"I think that gave them the confidence to let us lead things and we are all delighted with the results which I think is some of our best work to date.  It's certainly the one of the most fun!"
Vita Pets is available now for the Sony Vita.