12 August 2014
Guerilla builds new brand and website for Procomm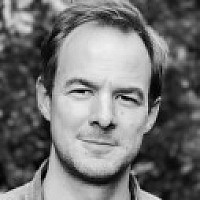 Guerilla has revamped the brand and website of Procomm Site Services, one of the UK's leading suppliers of modular buildings and project accommodation.
The Newcastle agency devised a graphical device for the new brand that allows the 'P' in Procomm to be seen as a 3D image made up of squares and triangles.
The new site uses fluid design functionality to ensure it can be viewed from any sized mobile device.
James Allen
Procomm MD Bernie Cranny said: "The brand refresh is dynamic and unique. The team showed their expertise by understanding our objectives and requirements, and have created an original brand with a fresh online presence."
James Allen, MD of Guerilla, added: "I come from Teesside so to work with such a local ambitious company is absolutely fantastic. We really enjoyed working on both the branding and website projects."
Guerilla has previously worked with Sunderland City Council and Alnwick Castle.