29 August 2014
Flamingoland and York Minster are top of Yorkshire's Tweet list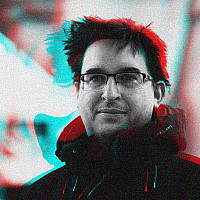 Flamingoland was the most Tweeted about tourist attraction in Yorkshire over the last 12 months according to new research from Welcome To Yorkshire.
The Malton-based theme park came ahead of York Minster in second and the National Railway Museum which was ranked third.
"People undoubtedly travel digitally these days so it's really interesting to see the breadth of different places making their mark in this research," said Pete Wilson, head of digital at Welcome to Yorkshire.
"As the additional analysis shows, tourists use social media to make, shape and share their travel plans and experiences making it an essential tool for Yorkshire's tourism businesses to use to influence, impress and make their own mark on the millions of people who enjoy our county's attractions each year."
According to figures from ResearchNowUK, 71% of Twitter users post messages about their holiday while they're away, with half of these sharing photos on the platform and 46% using it to find local information.
Yorkshire had a successful summer last year, with a 37.7% year-on-year rise and a record high for holiday visitors. It also grew faster than London, which saw a 26% year-on-year increase.
The top 10 Twitter mentions in the last 12 months
1. Flamingo Land Theme Park and Zoo - @flamingolanduk
2. York Minster - @York_Minster
3. National Railway Museum - @RailwayMuseum
4. Whitby Abbey - @WhitbyAbbey
5. Harewood House - @HarewoodHouse
6. Beningbrough Hall & Gardens - @NTBeningbrough
7. Eureka! The Museum for Children - @eurekamuseum
8. Xscape Castleford - @xscapeyorkshire
9. Clifford's Tower
10. Cliffe Castle Museum - @BradfordMuseums