29 July 2014
Visualsoft aims to create 50 jobs and treble turnover after MBO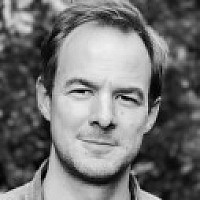 E-commerce company Visualsoft is aiming to create 50 jobs over the next year after completing a management buyout.
Led by founding director Dean Benson, the MBO comes after a record-breaking year for the Stockton-on-Tees business - and it's now aiming to treble turnover by 2017.
The new management structure sees managing director Benson joined on the board by business development director Tim Johnson, technical director Matt Burton and online marketing director David Duke.
MD Dean Benson, front, with (l to r) Matt Burton, Tim Johnson and David Duke
Founded in 1998, the company already employs 155 staff and has further offices in Newcastle in London.
Benson said: "I am excited about Visualsoft's future. We have come a long way since our humble beginnings as an online training venture 16 years ago.
"We have grown in tandem with the e-commerce sector, capitalising on the surge in online retailing that has largely escaped the recession.
"I'm thrilled to be taking Visualsoft forward with a new management team and outstanding staff to drive the business forward and ensure we remain at the cutting edge of the e-commerce industry."
As well as adding another 50 personnel over the next 12 months, Visualsoft is looking to add to its existing e-commerce partnerships with the likes of Google, PayPal and Amazon.
The company worked with Nik Tunley of business lawyers Endeavour Partnership, Barclays and chartered accountants Clive Owen & Co LLP on the deal.
Angus Allan, corporate finance partner at Clive Owen & Co LLP, said: "Visualsoft are a longstanding and valued client so we were well placed to deliver key strategic advice.
"Led by Dean, I am sure the team will continue to build upon the excellent base already established over many years of successful trading."