11 July 2014
SearchQuest named SEO partner for names.co.uk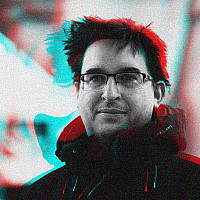 Lancaster's SearchQuest has been chosen as the official search engine optimisation partner for domain name registrar, names.co.uk.
The deal means that SearchQuest will be offered as the preferred supplier to companies using the names.co.uk system.
Its managing director, Vilayte Essa will also join a panel of experts to provide online business training and webinars to customers.
"We are very excited about our new partnership with names.co.uk and really looking forward to being able to work closely with a company of this calibre. We believe that our expertise in digital marketing and SEO will really make a difference to customers of names.co.uk, helping them to increase their website's visibility and reach the audiences they deserve," he said.
Stephen Ewart, the commercial director of names.co.uk added that having a search proposition strengthened its own commercial offering.
"Our services get customers and their businesses online and we want to ensure that once there, they gain a strong online presence. SEO is key to this and to the long term success of any business online. We're confident that with SearchQuest's expert SEO service, our customers will get even more value from their websites."