15 July 2014
New website transforms open data into live snapshot of Leeds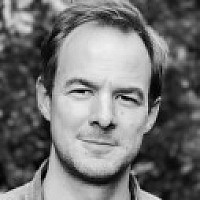 A new website is aiming to turn open data into a live snapshot of Leeds that it says will provide a "greater insight into the workings of the city" than ever before.
Leeds Dashboard, which launched today, gives a visual representation of the data sets behind Leeds Data Mill, an open data platform that launched in March.
The data, supplied by public, private and third sector organisations, is turned into various widgets that cover everything from daily footfall figures on key streets to planning application figures.
Leeds Data Mill is now calling on developers and creatives to use the growing number of open data sets available on the website to create their own widgets for inclusion on the dashboard.
Mark Barrett from Leeds Data Mill
Mark Barrett, open data lead at Leeds Data Mill, said: "The dashboard allows us to offer a simple, visual representation of the live data sets, and works on desktop, tablet and mobile devices. I believe ours is the first dashboard which allows other people to create and upload their own widgets.
"We hope developers will grasp this opportunity and be inspired to have a look at the open data we have available and come up with some really interesting and creative widgets which will tell a really rich story of the city.
"The long-term plan is for the dashboard to provide a comprehensive live feed of what's happening in the city and, eventually, people will be able to personalise their dashboard with the widgets that are most relevant to their interests. Once we have enough hyperlocal data, we could even create village dashboards."
Leeds Data Mill is also interested in hearing from companies, organisations and individuals who are interested in submitting their data to the platform.