29 July 2014
Gatwick hopes runway bid will fly with CTI Digital site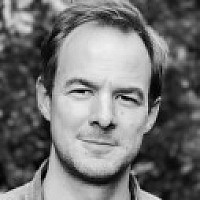 CTI Digital has unveiled a new site in support of Gatwick Airport's bid to be selected as London's next runway.
Gatwick is up against Heathrow in the race to be awarded a new runway, and the Gatwick Obviously site is intended to act as a focal point for any interested party to access key facts and information about its bid.
The new site was built using Drupal
CTI designed and built the fully responsive website, which features 3D parallax scrolling, using Drupal 7.
CEO Nick Rhind said: "We are pleased to be working with Gatwick Airport on this project and are relishing the challenge of helping to drive its campaign forward. The website is an excellent example of the superb results that can be delivered using Drupal 7, which is both visually appealing, engaging and is easy for the user to navigate."
Carlene Peasley, Gatwick's brand and marketing manager, said: "We were very impressed with the way in which CTI handled this project. They fully understood our goals and have produced an impeccable design that we are confident will play an important role in the overall success of our campaign."
The Airports Commission has been appointed by the government to look into the issue of extra runway capacity in the South East and will report back next year.
CTI Digital's other clients include Bench, British Council, Manchester Central, Mercuri International and Travelodge.