03 July 2014
Creative Spark produces Le Grand Depart website for Yorkshire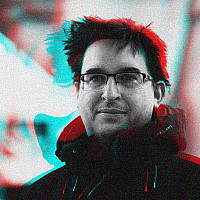 With less than 24 hours to go until Yorkshire welcomes Le Grand Depart, the latest phase in its digital campaign has gone live.
It's part of an on-going digital strategy which began in October last year when Creative Spark completed Le Tour Yorkshire website for Welcome To Yorkshire.
Today, the Plan Your Tour Experience tool will enable cycling enthusiasts to plan their day at the event, based on what's going on at each location. Social tools are embedded to enable them to share content and their own experiences of the race day.
Once Le Tour moves to France, the site will go into "legacy" mode to encourage people to return.
"It's been a fantastic project to work on. Since launch the site has continually evolved and is now the key point of reference for anyone with an interest in the event. The latest developments, which include hyperlapse videos and social hub, add another dimension promoting return visits in the run up to, during and after the event itself. It doesn't just promote the race but also Yorkshire." explained Neil Marra, creative director and founder of Creative Spark.
The "hyperlapse" videos have been created to take you on the the route at high speed.
"Creative Spark have been key to the success of the website, delivering cutting edge design, great functionality culminating in a seamless end user experience," added Pete Wilson, head of digital, Welcome to Yorkshire.
The latest phase of the website saw first day page views of 160,000, since then there have been over 6 million page views and 1 million unique visitors.