23 June 2014
Leeds event to consider role of open data in healthcare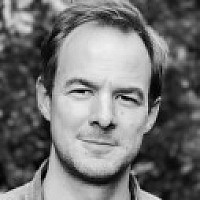 Leeds Data Mill is to host a free one-day event 'Health in Numbers' that will showcase projects, experiments and the latest thinking on the potential for utilising open data in healthcare.
The event, to be held on July 3 at the Open Data Institute at Munro House, is part of the Grand Départ International Business Festival organised in association with Leeds & Partners and UKTI.
It will feature a series of talks by professionals working in healthcare, technology and strategic development. The talks will be chaired by Mark Barrett, the open data lead at Leeds Data Mill.
Guest speakers will include Emma Doyle, head of open data and transparency at NHS England, and Rabinder Bhachu, communications project manager for NHS Yorkshire and the Humber.
The talks will be followed by a panel discussion on some of the key issues surrounding the use of open data - such as 'Can wearable technology redefine the way we think about healthcare?' and will be chaired by Leeds City Council chief executive Tom Riordan. The day concludes with an interactive workshop entitled 'Coming to terms with the Big Data Inside Us".
The event will be followed by informal networking. To register, visit here.