16 June 2014
Hat-trick of new clients for theEword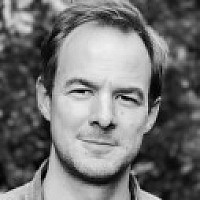 theEword has secured a hat-trick of client wins with CDP Corporate, Imperative Training and Active Energy Direct.
The Manchester-based digital marketing agency will handle the firms' online presence over the next 12 months, combining SEO, PPC and content marketing strategies.
theEword's Dan Nolan
MD Daniel Nolan said: "CDP, Imperative and Active Energy Direct are extremely passionate and highly motivated companies. We believe we have the technical knowledge and industry know-how across each distinct sector to deliver cost-effective campaigns that will strengthen their digital footprint."
James Parker, MD of Cheshire-based wealth management company CDP Corporate, added: ""theEword has supported us as we heavily revise and update the website, improving results enormously. We've built up a great relationship with the agency, which has quickly gained our trust, as such, I can see us working with them for many years."
theEword has recently won other briefs for Aaron & Partners, Chase Templeton and Sage Exchange.