19 May 2014
Sweet success for Brass Alt after eight-way pitch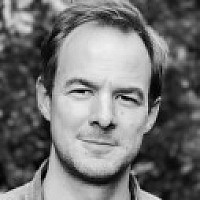 Sweet brands Haribo and Maoam have appointed Brass Alt as lead digital and social agency to handle all their online activity in the UK.
The appointment of Leeds-based Brass Alt - the specialist digital arm of integrated agency Brass - was made following an eight-way competitive pitch.
Brass Alt will work with both Haribo and sister brand Maoam
Its work with Haribo will concentrate on seasonal, new product and campaign work, while its remit for sister brand Maoam will see it focus on targeting teenagers.
Haribo marketing manager Katy Clark said: "Brass Alt developed a strong, engaging strategy that informed some outstanding creative and, most importantly, had a real focus on ROI. The Brass Alt team are also a great match for us in terms of big brand experience and relevant audience insight."
Brass Alt has worked with brands including Ribena, Lucozade, CBBC and Panadol.
Its head, Gillian Ball, added: "The best work comes from a holistic view of the consumer, how they interact with the brand and what they do online. We take this as the starting point for our planning and creative process, which we believe has enabled us to develop some great campaigns."