20 May 2014
M247 continues on acquisition trail with "seven-figure" hosting firm deal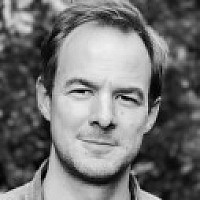 Internet infrastructure provider M247 has acquired web hosting business UK Web Solutions Direct for an "undisclosed seven-figure sum".
The cash deal means Manchester-based M247 will take over existing hosting agreements for over 15,000 websites, giving it around 70,000 in total.
It's the company's ninth acquisition in the past decade following deals for companies including Red Fox, Axamba and Romanian firm Clues.
M247's David Buckle
Paul Ridge and Neil Wood, who each own 50% of Stockton-on-Tees firm UWSD, will exit the business after a period of transition.
M247, founded in 2000, is run by founding directors Chris Byrd and father and son team David and Jonathan Buckle, managing and operations director respectively.
MD David Buckle said: "I'm delighted to welcome UKWSD customers to the M247 family.
"The team at M247 are looking forward to getting to know them and are already standing by to continue providing the very highest levels of customer support that they've come to expect from UKWSD."
Paul Ridge said: "Having known and worked closely with the team at M247 over the past decade we're confident that our valued customers are in the very best possible hands and can look forward to many more years of the trouble-free service they're used to with UKWSD."