09 May 2014
Chums appoints Search Laboratory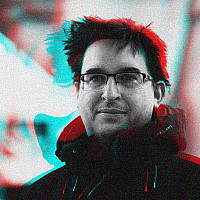 Fashion retailer Chums, has appointed Search Laboratory to manage its search engine optimisation and pay per click.
It follows the Merseyside firm's appointment of former JD and Boohoo marketer, Antony Eden.
Ian Harris
"We have driven significant increases in traffic and sales online since the start of the year, whilst dramatically reducing our marketing costs across all channels. I look forward to seeing further improvements to our search marketing now that Search Laboratory are on-board."
The Leeds-based digital agency has been brought in to increase both organic and paid traffic to the Chums website and "drive efficiencies through both channels."
"Chums is one of the largest home shopping companies in the UK, who through its catalogues has been a fixture in over one million of homes, and we're aiming to continue this success online," said CEO Ian Harris.
"Our record of helping retailers in the fashion sector increase their traffic through search marketing is second to none and I'm confident we can bring Chums to a whole new audience."