07 April 2014
Two new appointments for Preston's Bespoke Internet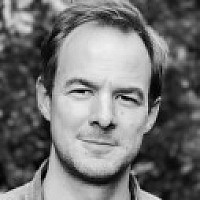 Preston-based Bespoke Internet has made two senior appointments to facilitate the growth of the business.
Darren Wilson and John Trimble have joined as creative director and optimisation manager respectively.
John Trimble (left) and Darren Wilson
Joining from digital agency Door 4, where he was head of design, Wilson has held previous roles at Custard Media, KP Studios and Motionlab.
Trimble formerly worked for Exact Abacus, EA Online Marketing and Motionlab.
Steve Brennan, managing director at Bespoke, said: "Both Darren and John have an extremely successful track record and bring years of experience to the team.
"This is an exciting time for the business as we continue to grow and expand our digital offering and I am looking forward to working with them both to enhance our services, build on our fantastic reputation and move the company forward."
Bespoke Internet works with clients including Lustalux and Awesome Weekends.