04 April 2014
Re:Systems produces ground-breaking Gig Buddy app for See Tickets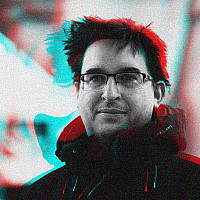 Concert promoter, See Tickets and Paypal have joined forces for a new gig-going App, created by Re:Systems.
Gig Buddy is the first app of its kind, to take gig-goers through the entire process, from buying the ticket, through to accommodation, pre-concert drinks and then sharing the experience with friends.
They can even pre-order tour merchandise and have it delivered to their home ahead of the concert and find out more information about the headliners and support acts.
"We've been seeing phenomenal growth through See's mobile ticket stores over the last 12 months. So much so that for some events, sales via a mobile device now outstrip desktop and tablet sales combined," said Martin Fitzgerald, chief commercial officer of See Tickets.
"Having our entire inventory, approximately 40,000 events, available via the Gig Buddy platform, combined with the ease of purchase via PayPal, will only accelerate this growth further. It's an exciting project to be involved in and I'm confident it will deliver some great results for customers and artists alike."
For the launch, Gig Buddy has partnered with NME, to sponsor Best Live Act at the NME Awards, plus it will have marketing activity around the NME Awards Tour.
Designed by the Bakewell and Manchester-based digital agency, Re:Systems, the App incorporates PayPal, so that users needn't fill out credit card details and addresses each time they want to buy something.
"Through the app you can select whether you pay by PayPal balance, bank balance, debit card or credit card without having to share your financial details – it's that simple," explained Mark Brant, general manager of merchant services, PayPal UK.
Other partnerships include restaurant bill-paying App, MyCheck; and Sandbag, which provides the merchandise store. The team is currently negotiating with The Trainline and Travelodge to integrate their systems into the App.
"Gig Buddy presents a really exciting opportunity for music lovers of any description to hear about, plan, attend and enjoy gigs from their favourite artists. At Re:Systems, we are delighted to have developed a cross-platform app that encompasses many layers of functionality and the latest mobile technologies from supporting partners - to deliver a seamless user experience," said head of mobile, Nick Gallon.