30 April 2014
Leeds' winning Hebe Media to share in £2.4m hyperlocal pot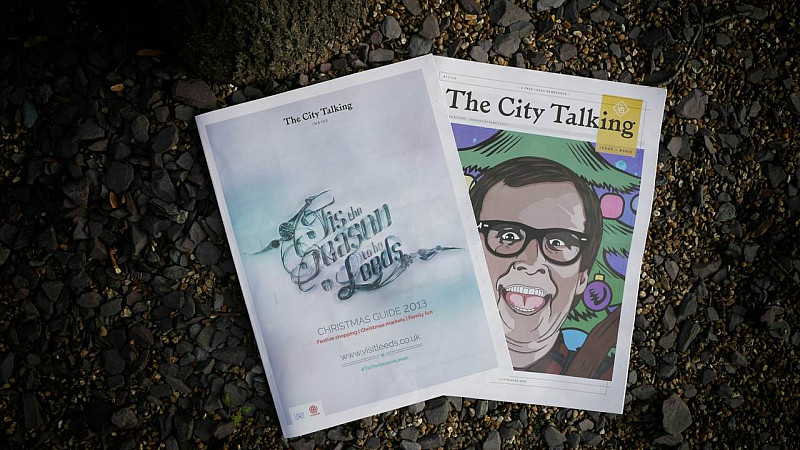 Leeds-based Hebe Media has been named today as one of just four winners across the UK to get a share of a £2.4m hyperlocal media fund.
Nesta and the Technology Strategy Board have announced the winners of their Destination Local Demonstrators competition – a new hyperlocal media programme which will invest £2.4 million in projects that provide online news or content services, enabling people to connect more easily with their local communities.
 
39 projects entered the call for entries when it launched in November 2013 and after a competitive judging process four winners were selected.
Hebe Media, a creative consultancy which produces, among other things, The City Talking and a huge Facebook group in the city will be partnering with organisations in Leeds and York to utilise local data.
Introducing the winners, Nesta's director of creative economy programmes, Jon Kingsbury said the way that technology and content are converging offers a potential revolution for very local - "hyperlocal" – media.
"We know that there are real opportunities for organisations to collaborate and create compelling local information and content, and develop services that are viable for businesses and beneficial to local people. We're looking forward to working with the four projects to help them demonstrate their potential and share their learnings".
Those winners are:
Media Mill by Hebe Media – Using open data platforms in Leeds and York, a consortium of partners, including media producers, researchers and data scientists will identify and transform data into local media content, primarily for mobile.
 
TownFizz by LocaFizz Ltd - Publishers, journalists, developers, manufacturers and academics will combine forces to develop a platform that pulls in high quality geotagged content from a range of local sources. Editors in four test locations will experiment with it while academics assess how it is used and the impact it has.
Near You Now by Near You Now Ltd – A mobile application that will allow users in North and East London to access local media stories based on their precise location. Publishers, large and small, will be able to geotag their articles so they can be discovered by users in relevant neighbourhoods.
Community Channel South West by CarelineUK – A social media based community channel for older people designed to counter a reduction in face to face interaction in social housing in the South West. The channel will host local media content such as news and events, transport information and health and wellbeing advice.
 
Nick Appleyard, Head of Digital at the Technology Strategy Board, explained: "The projects we've funded have the potential to demonstrate the most commercially viable hyperlocal media approaches, encouraging further investment and innovation in this area."
 
As part of the programme, Nesta will undertake research with the four projects for at least 18 months to continue its investigation into the growing hyperlocal media sector, particularly the commercial and social opportunities for new hyperlocal media services in the UK.
 
This is the latest phase in the Destination Local programme, which Nesta has been running for two years.