30 April 2014
Intrepid TrainRideMan to boldy go - where Twitter followers tell him to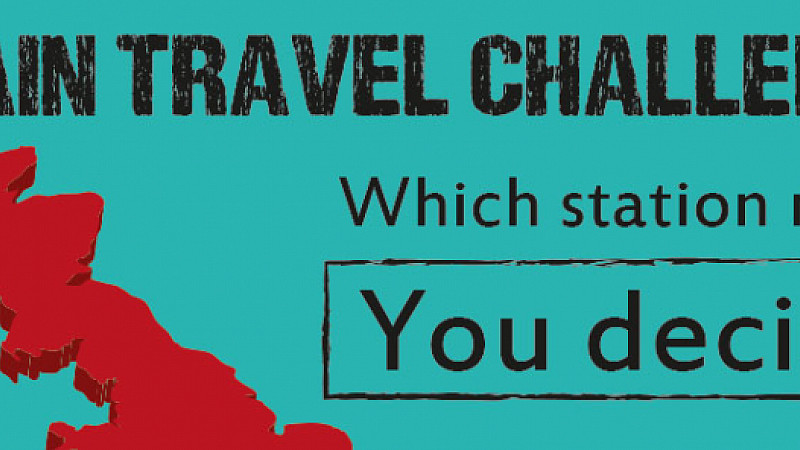 A Manchester man is handing over the direction of travel for a week of his life into the control of people instructing him via social media platforms.
The man, who refuses to reveal his true identity and wants to be known only as 'TrainRideMan', will be riding the country's rail network for a whole week under instruction from his followers on Twitter and Facebook.
They will quite simply - tell him where to go.
Explaining his actions he said: "I would like to see what would happen if members of the general public had control over one person's movements for seven days. Human nature being what it is I could end up in some weird and  wonderful places."
So far it would seem that the joys of Teesside Airport and Brighton are figuring in the suggestions.
Places suggested so far are Cardiff, Denton, Teeside Airport, Skipton, Brighton, Deansgate, Thursp and Many more where I go YOU DECIDE #

— Train Ride Man (@TrainRideMan) April 15, 2014
But there's still time to get ideas into him as the adventure doesn't start until he sets off on Friday 16 May at 10am from Liverpool.
Of course there have been similar journeys undertaken before. The Newcastle-based 'Twitchiker' Paul Smith travelled from Newcastle to New Zealand using only charitable donations from Twitter users a few years ago.
But the TrainRideMan says his challenge has important differences to what's gone before.
"I've also heard comments comparing it to Ross Noble's Freewheeling, but my trip is nothing like either of these.
"My journey will be made on trains with no help from others and no bed waiting at the next destination. I will be on a train or in a train station 24 hours a day for 7 days without knowing where the next stop will be until I get to each station."
You can get your suggestions to Train Ride Man by following @trainrideman on Twitter or join him on Facebook.