08 April 2014
Donald leaves BBC to lead front end development at McCann Manchester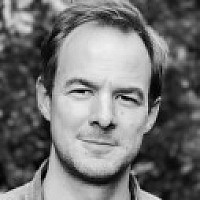 McCann Manchester has hired Dan Donald from the BBC to be its lead front end and interaction developer.
Donald joins the 30-strong McCann multiplatform digital team in Cheshire after two years with the BBC, where he was a developer working across Sport, an internal live project and the Winter Olympics.
Dan Donald
He's also a well-known speaker at industry events and write articles for the likes of .Net, 24Ways, The Pastry Box and his own online periodical, Break The Page.
Within McCann he will be responsible for the management of the front end team spanning HTML5, CSS and Javascript development as well as leading the agency "to the next stage of its interaction offering". A focus for Donald will be creating "digital solutions with intuitive interaction built into them".
McCann Manchester's technical project director Brett Cooper said: "Dan brings a wealth of interaction design and development experience to our team and will help us drive our offering to the next level. He is a well known industry figure in this area and we're looking forward to building on his expertise."
Donald, who's also worked for Retrofuzz and Ichameleon, said: "McCann Manchester has offered me the opportunity to work across a broad client base with a remit to innovate and develop on a national and international level and this is incredibly exciting. They've got a great team here so I'm looking forward to working with them."