03 April 2014
Ambitious growth targets lead to Livelink relocation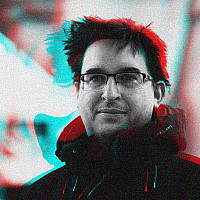 Livelink is aiming to increase its staff numbers by a third over the next 12 months.
The Manchester-based agency also revealed to Prolific North that it was targeting a 50% increase in turnover over the same period.
It follows the company's move to larger offices in Manchester city centre. At 4000sq ft, Merchant Exchange on Whitworth Street is double the size of its previous home.
It's enabled the agency to add, the now ubiquitous, office zones, including a sales zone, "breakout stretch", chill out area, games section and bar.
"We have a dedicated young team who spend most of their awake hours at Livelink. Providing them with a fun, stimulating environment is our way of recognising their hard work and showing them that we appreciate the efforts they go to on behalf of the clients," explained managing director PK Vaish.
"It was really important to get their buy in from the start as each one of them adds value to the company and they spend a big chunk of their time in the office. Given that, we've worked to create a space that everyone is happy with where both team-members and employees can work and relax together and which will be conducive to delivering the best results."
The interior has a Manchester-themed design, which came about through regular staff brainstorming sessions.