10 March 2014
PR Agency One hired by 34SP.com for growth push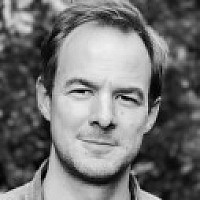 PR Agency One has been appointed by Manchester hosting company 34SP.com to support its expansion in the UK.
The agency will provide a range of traditional and SEO PR, including press office activity, creative campaign support and social.
The campaign will look to raise 34SP.com's profile and ultimately increase web enquiries and sales.
PR Agency One's James Crawford
Technical director Daniel Foster said: "34SP.com has been in the web hosting industry for almost 15 years and we are equipped with an experienced team of technical experts who are committed to providing the best possible service to clients."
"The company is currently going through a major growth strategy and I am confident that PR Agency One have the creativity and digital PR experience as well as the knowledge of our business sector, to help us achieve those objectives."
PR Agency One also works with the likes of IronmongeryDirect, Bidtech and Artmotion.
James Crawford, managing director at PR Agency One, commented: "Our aim is to raise the profile of 34SP.com in the UK and promote its full service offering, so that it engages directly with key markets."