10 March 2014
Marketecture relaunches brand and moves to MediaCityUK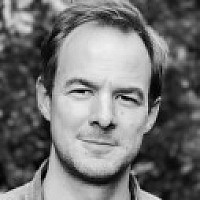 Marketecture has relocated to MediaCityUK as it relaunches its brand and website to mark 10 years in business.
The Manchester agency, previously based in Trafford Park, designed the interior of its new Blue Tower premises in-house.
MD Michael Clark
Total staff at the agency now stands at 20, with clients including Reed Elsevier and FT Corporate.
Managing director Michael Clark said: "Our move to MediaCityUK is a key part of our future positioning strategy, placing us at the heart of this creative innovation hub for selling our services outside of the UK.
"Our aim has never been to be the biggest, our focus is on providing sound strategic insight, creative quality and a passion for new technology.
"We have some very strong talent across the spectrum, but the beauty of our size is that everyone is always learning and no one is limited by their job title."
The agency specialises in B2B brand development, multi-channel campaigns and PR and content marketing.