18 March 2014
Launch of specialist MediaCityUK college delayed by a year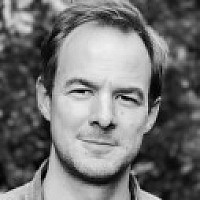 The launch of a £10.4m specialist creative and digital college at MediaCityUK has been delayed by a year.
The University Technical College (UTC), which is to be based in a 6,200sqm building on the junction of South Langworthy Road and Broadway, is aimed at 14 to 19-year-olds with an interest in the creative and digital sectors.
An architect's impression of the UTC@MediaCityUK
BAM Construction is handling the design and build of the four-storey building behind the main MediaCityUK campus and it had been due to open in September.
However, the UTC's trustees have today announced that the project has been delayed by permit approvals.
A statement said: "Due to a delay in permit approvals, construction of the UTC buildings began much later than originally planned. Despite great efforts by all parties, including our construction partner BAM, we have been unable to make-up the time caused by this delay and have taken the difficult decision to defer the opening until September 2015.
"Our first priority will always be to our students, and to the long-term shared vision that led us to create the UTC in the first instance. It has not been possible to identify alternative temporary accommodation that was of a standard suitable to meet the needs of the curriculum, transport and safe-guarding of students.
"We remain extremely excited and totally committed to the vision, the facilities and curriculum that UTC@MediaCityUK will offer our students and very much look forward to our opening in September 2015."
The project is funded by the Department for Education and sponsored by The Aldridge Foundation, The University of Salford, Salford City College and The Lowry and further support comes from local businesses.
The UTC's trustees include a representative from each of the University of Salford, Salford City College, the Aldridge Foundation and the Lowry.