25 March 2014
Digital Next's Goldenpages deal to generate "at least" £1m a year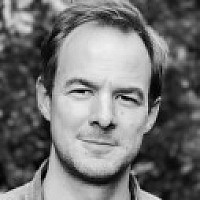 Digital Next has signed a search marketing deal with Goldenpages.ie that it says will generate "at the very least" £1m revenues over the next year.
Now part of Online Group after its purchase of Just Search last month, Digital Next will deliver search engine optimisation to Golden Pages customers.
Under the terms of the deal, Golden Pages' 70-strong sales staff will offer SEO to its 10,000 customers, with Digital Next managing the campaigns of those customers who take up the service.
Justin Blackhurst
Justin Blackhurst, CEO and founder of Digital Next, said: "This is fantastic news for Digital Next. All the team here who have worked tirelessly on our processes and systems in particular with regard to our search offering are now ready to execute this, and it is something we have been working towards now for five years."
Goldenpages.ie, a subsidiary of digital agency FCR Media, has a turnover of £18.5m.
Blackhurst added: "Attaining a brand like GoldenPages.ie, Ireland's equivalent of Yellow Pages, is truly monumental. With this deal, Goldenpages.ie have really adapted to the online environment, they can now offer search marketing at a high level to surpass anything that already exists in their marketplace."
Jon Martinsen Group, CEO of FCR Media, added: "Goldenpages.ie is Ireland's leading company in search and with the cooperation of Digital Next, we are now also able to offer our customers high quality search engine optimisation."