25 March 2014
Blueleaf puts finishing touches to new Graham & Brown site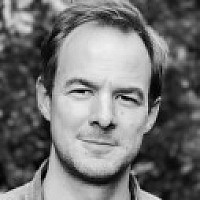 Digital agency Blueleaf has unveiled its new website for wallpaper, paint and wall art suppliers Graham & Brown.
The site, which is available in eight languages including French, Portuguese and Chinese, uses the Kentico platform which allows banners, images and featured products to be altered for different countries.
It also features bespoke blogging and social media tools and integrates with Graham & Brown's existing systems to ensure that orders are directed to the correct warehouse. Founded in 1946, Graham & Brown has a UK head office in Blackburn.
Since launch, Blueleaf claims that online sales are 93% ahead of last year.
Rob Smith, strategy director at Cheshire-based Blueleaf, said: "We're delighted to be working with such an iconic, forward-looking brand, helping them sell direct to their customers around the world.
"It's fantastic to see that all the hard work we put into user experience, design and build of the site is delivering such outstanding results and we're looking forward to helping Graham & Brown build on this success in the future."
Blueleaf also works with Red Bull, Laura Ashley, Next and Co-operative Energy.