21 March 2014
2ergo sold to Eagle Eye Solutions for £4.5m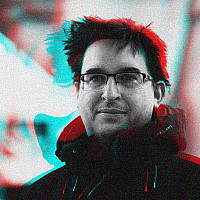 Manchester-based 2ergo Group plc has confirmed this morning that it has conditionally agreed to sell 2ergo ltd, its mobile coupon and loyalty business to Eagle Eye Solutions Group plc.
The total consideration is £4.5m, which is made up of a £2.5m cash payment and £2m stock in Eagle Eye, which is expected to float on AIM on April 17th. This is likely to represent 6% of the company.
Under AIM rules, 2ergo will become an investment company following the flotation and will focus initially on the TMT [telecommunications, media and technology] sector. It will also change its name to Broca PLC.
"The management team has worked incredibly hard to continue to prove the value of the technology the Company has created. The Board remains confident that the podifi technology has the ability to be a leading architect of change in the digital coupon and loyalty arena," stated 2ergo executive chairman, Ian Smith.
"However, sales traction has continued to be slow and we cannot give our shareholders the certainty they require over the Company's requirements for further funding to develop the opportunity independently. We are optimistic and enthusiastic over the ability of Eagle Eye to combine the two company's technologies and to leverage its Board's experience in the retail sector to successfully penetrate the market." 
While 2ergo managed to raise a further £3.1m of funding from shareholders in the summer of last year, the company stated that "no single contract has given the board sufficient comfort that the revised strategy would allow the company to deliver on the promise of the 'podifi' technology in the short term."
It was also underlined at the last fundraising that the board wouldn't support any more until there was "material success" in commercialising podifi.
Eagle Eye provides digital consumer engagement products to the retail and hospitality sectors, including Greggs, Karen Millen and Marks & Spencer.