24 February 2014
Well-known SEO consultant hits back in "plagiarism" blog post row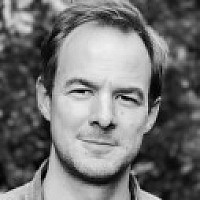 Neil Walker, one of Manchester's best-known SEO consultants and a regular on the conference speaking circuit, has hit back after being accused of plagiarism by former Just Search colleague James Welch, now of Online Ventures Group.
In a very public spat, Welch initially accused Walker of taking his idea for a website "mind map" and including it in his own presentations during conferences.
Neil Walker
Writing in a blog post entitled "Plagiarism by Neil Walker. Should we pity SEO dinosaurs?", Welch said: "Has he no shame? If I stole other people's work and passed it off as my own I wouldn't be able to look at myself in the mirror, never mind my family. Is it laughable or is it criminally inept?"
Walker, who spent eight years at Just Search and now runs his own company, Quaero Media, responded in similarly combative style to the accusation.
In his own post, "Case Study – Cyber Bullies, Online Trolls and James Welch", Walker called Welch's claims "a wild accusation" and that the mind map was created on behalf of the company they were jointly working for at the time.
"This is the first time I've personally received negative publicity online and this is not from an ex-client, a disgruntled employee, no this was from an ex-colleague, someone who I previously had respect for," he said.
Walker visited Welch's office in an attempt to speak to Welch, who is now chief technical officer at Online Ventures Group.
James Welch
However, Walker claimed that Welch was "conveniently unable to talk with me", leaving him to make his feelings known to one of Welch's colleagues instead.
Welch did not respond to an approach from Prolific North in time for publication, but Walker said he could think of no motive as to why Welch had decided to write the blog post now.
"I really didn't want to say anything, and I didn't want people to think it's just a catfight," Walker said.
"But when someone puts something like that out, you need to respond, and all I hope I have done is to discredit the accusation."